Weekend Food Links: Pesticides, Beets, Entrepeneurial Food Trends
Even organic strawberries are grown with dangerous pesticides
The Center for Investigative Reporting
After our investigation revealed just how much dangerous pesticides it takes to grow strawberries, many people wrote to us saying they would start buying organic.
But even that won't fully address the problem: When they are starting out, organic strawberry plants are grown with the help of fumigants, the hard-to-control class of pesticides that have been linked to cancer, developmental problems and the hole in the ozone layer.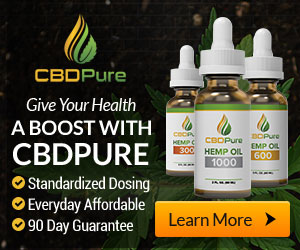 Strawberries don't grow up where they are born…
read the rest of the article here
What to do with an overload of beets
Food52.com
The many ways to get through an overload of beets, starting with a bright Beet, Orange, and Black Olive Salad from Yotam Ottolenghi.

For the past week, a 30-pound box of vegetables, the first of three expected to arrive this winter, has been sitting on my counter. Its contents, a mix of carrots, beets, potatoes, onions, radishes, squash, and sweet potatoes, theoretically will last the month, so long as I store everything properly.
The sight of this box, which I will unpack as soon as I find space/create a root cellar, fills me with mixed emotion: with gratitude both for the farmers who have worked so hard to harvest and store before the first frost, and for the vegetables themselves, who promise to provide me with countless bowls of soup, many a gratin, and sheetpan after sheetpan of roasted side dishes. But this box fills me with fear, too, of my commitment to such a large quantity…
read the rest of the article here
Business and entrepreneurs seize opportunities in rise of veganism
The Guardian
With a growing consumer interest in plant-based healthy eating, vegetarian and vegan options present a chance for new business and competitive advantage
In 2013 the UK meat-free food market hit £625m in sales, a figure forecasted to rise to £657m in 2014. Today, some 12% of the UK population identify as either vegan or vegetarian, and 20% of 16-25 year olds self-identify this way.
Jennifer Pardoe, founder of London plant-based food consultancy Zest says businesses are slowly recognising the 'mega trend'. Recently we have seen brands like Birdseye introduce plant-based meal options and Sainsbury's create clearer vegan and vegetarian product labelling.
"With more people becoming plant curious, restaurants and supermarkets are realising they need high quality plant-based food options to satisfy consumer demand," explains Pardoe.
This is where plant-based food consultants come in…
read the rest of the article here