New Orleans Food Network Creates Community Support For Urban Farms
New Orleans is the center for one of the country's most vibrant and unique food cultures. Local boats harvest large quantities of fish, shrimp, and oysters out of the Gulf of Mexico—much of which is shipped out to the rest of the country. The local countryside grows substantial amounts of rice, sugarcane, and strawberries. New Orleans is famous for its restaurants and cafes, for jambalaya and gumbo, po'boys and muffuletta, beignets and king cake, and of course red beans and rice.
But poverty and food insecurity have long been pressing issues in large areas of the city. And New Orleans residents have taken a couple hard hits in the past decade. Among the many long-term aftereffects of 2005's Hurricane Katrina on New Orleans was the devastation wreaked on the city's food network. Groceries closed and never reopened. Gardens were destroyed, boats were sunk, and vacant lots bloomed.
The poorer neighborhoods, such as the Lower Ninth Ward—which already suffered from lack of access to fresh produce and other healthy food options—were hit particularly hard. Then, in 2010, the Deepwater Horizon oil spill closed local fisheries and had long-term effects on the health of tuna, crab and other seafood from the Gulf of Mexico.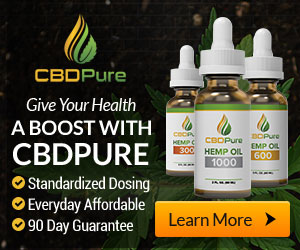 New Orleans' ongoing food security crisis has spawned a number of new organizations and initiatives in the past few years, both public and private. But one noteworthy organization was already working to strengthen the city's food security safety net long before the hurricane struck.
The New Orleans Food and Farm Network (NOFFN) was founded in 2002 as a volunteer organization, but its mission understandably intensified in the wake of Hurricane Katrina. Nowadays it's almost impossible to define the diversity of food justice projects NOFFN supports.
The organization is publishing a directory and resource guide called Growing Back to Our Roots, with essays and resources on all forms of urban agriculture. NOFFN also sponsors a monthly educational workshop series called Grow Mo Betta, taking place at various locations across the city. Recent topics have included backyard chickens, orchards and beekeeping, canning, composting, rainwater catchment and how to cook with local ingredients. Workshops are low-cost, free to members and feature free seed giveaways at each event.
The organization maintains a formidable and active online presence. The web site hosts an online board for local urban farmers to exchange produce, equipment and services. Users can buy, sell or trade loads of compost or worms; a bushel of greens; the inevitable extra load of summer squash or a set of home-canned preserves; garden tools; and anything else an urban farmer might desire. There's also a free board—the NOLA city farm version of FreeCycle.
The web site also features a detailed grower's guide for gardeners, as well as a Food System Calendar that lists not only all of the organization's events, but also each regional farmer's market as well as user-submitted events.
A key part of NOFFN's online activities is the Potential Projects Form. It permits people to request assistance from the organization for their food and farm projects. The form notes, "Often the only assistance needed is connecting you to the right person," and NOFFN stands ready to make that connection.
NOFFN makes a concerted effort to network with other cities and organizations pursuing food justice and urban farming around the country. They list links to other Food System Calendars. They run an RSS feed in the site's sidebar on national food farm news. They co-sponsor their workshops with organizations such as Grow Dat Youth Farm, The Edible Schoolyard and Louisiana State University's Agricultural Extension Division.
In other words, NOFFN is a true food network—an organization that glues together backyard gardeners, nonprofit urban farms, farmers markets, grocery stores, food co-ops and anyone else interested in local, sustainable food. NOFFN makes no bones about how it considers this work essentially political. "Urban agriculture is much more than growing food in backyards and running food related businesses," the Growing Our Roots directory states. "It is also the creation of a new economic system. Local food isn't just hip, it's a unifying factor between people."
Sanjay Kharod, Executive Director, shared his vision for NOFFN, "My goal is to make NOFFN an incubator for both neighborhood-led projects and the local regional food economy. We are working at all scales – from backyards, to city lots, to the network of regional farms. We are trying to do this by making the food system – growing, processing, distribution—much more complex. In this way we create niches of opportunities for innovative food and farm entrepreneurs to fill with their creativity and energy."
photo credits: Sarah Rath