Los Angeles Saturday Farmers Markets: Marina del Rey
Looking for things to do in Marina del Rey? Try the Saturday farmers market, next to Mother's Beach.
When you think of Los Angeles beaches, the first things that come to mind are probably Instagram sunsets and surfers. But LA is also home to some fantastic food and food makers. From small urban farmers growing organic microgreens to raw local honey to CBD treats for dogs — there's a lot to discover at the Marina del Rey farmers market on Saturdays.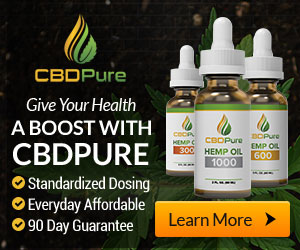 Marina del Rey Farmers Market Spotlight
Sausage Man
Brian Danihel, once a line cook, decided to turn his passion for gourmet sausage making full time. He is the "Man" behind Sausage Man, where you can buy uncooked sausages to take home or delicious sausage sandwiches he makes to order. He buys whole cuts of meat and grinds them himself, adding his custom blends of toasted spices, cheeses and other ingredients to make sausages free of all the weird stuff often associated with industrially produced sausages.
Peter Kleronomos brings the vegan ethos to dog accessories — cruelty free and stylish leashes and collars. I asked him where his leather-free dog leashes are made and got an answer I was not expecting! Turns out he works with an Amish family to craft a sharp looking, quality line of vegan dog accessories.
Vibrant Choice
Instead of cutting and packing their brightly flavored microgreens ahead of time, they bring them to the farmers market still growing in soil. They are alive and fresh, and cut as needed. If you're looking for living, raw food packed with nutrients and flavor, this is definitely for you! Unlike sprouts, which are germinated in water-only, microgreens are grown directly in soil and are grown to peak nutrition. Popular varieties are kale, amaranth and herb microgreens.
George Poppe's family has been growing coffee in El Salvador for over 150 years. Now he's importing the green beans and roasting them in small batches at his craft coffee roasting facilities in Los Angeles. Controlling that process from start to finish — from growing, to importing, to roasting and distributing — allows Las Lilas to ensure both high quality craft coffee and a high standard of land stewardship. It also means there aren't a bunch of middle men grabbing profits and squeezing coffee farmers to produce beans for increasingly meager pay. You can pick up their coffee at the farmers market, or online at Amazon.
More from the Ethical Foods archives
You want birds that were raised humanely and you want birds that ate healthful, natural foods to ensure the best quality meat. But don't be fooled by nice-sounding labels, even ones like "organic." When it comes to buying poultry, a little homework will ensure your good intentions and extra expenditure don't go to waste. Read more