Growing Food in Paris: Jardin Luxembourg Orchards
Located in the heart of Paris, in the 6th arrondissement, is the Luxembourg Gardens. Built in 1612 to encompass the grounds of the palace built for the Regent of France, Marie de Medici, the gardens span 23 hectares (nearly 60 acres) and are an icon of Parisian life. The gardens and palace were inspired by the childhood home of Marie de Medici, and were built after the death of Henri IV.
The Luxembourg Palace is home to the French Senate, and is surrounded by the second largest park in Paris, Jardin Luxembourg. The gardens include the Luxembourg Apiary, urban orchards, and the Orangerie, which was built in 1830.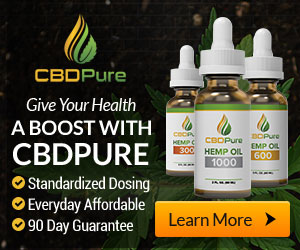 The apiary, known as the Rucher du Luxembourg, has produced honey since the 19th century, and is home to the Fete du Miel honey festival every September. The honey obtained from the apiary is harvested, and is only sold at certain times of the year.
The Luxembourg Gardens were established over the course of several years, beginning in 1612 when 2,000 elm trees were planted, followed by replications of the gardens surrounding the Pitti Palace in Florence. For the next 100 years, the Gardens would change significantly as development, leadership, and architecture changed.
Inside the Luxembourg Gardens are several small orchards and gardens, including a miniature orchard that provides pears directly to the Senate. Any surplus beyond the requirements for the government is given to charity organizations and homeless efforts.
The Luxembourg gardens are well known for growing a wide variety of fruit trees in classic growing styles such as espalier, cruciform, cordons, crowns, and more. There are currently as many as 320 varieties of apples as well as 210 varieties of pears. In total, there are more than 1,000 apple and pear trees in the Luxembourg Gardens.
In addition to the apples and pears gracing the historic pathways, the Luxembourg Garden includes vineyards. The Chartreuse de Paris, established in 1257, was home to the Carthusian monks who grew grapes and made wine.  Sadly, in the late 19th century, the nearly 1,500 varieties of grapes had been lost to phylloxera.
The Orangerie is home to more than 200 plants, including orange, palm, pomegranate, and oleander, as well as rose-bays, camphor trees, and an orchid garden and greenhouse.
While a vast majority of the original gardens as planned by Marie de Medici no longer remain, the history, culture, and beauty of the space have remained largely unchanged for generations. From the graceful statues to the calm reflective ponds, and vines clinging dearly to old trees and iron, the Jardin Luxembourg remains one of the most elegant examples of urban agriculture.
Learn more
Food and the City: Urban Agriculture and the New Food Revolution
Urban Farms
Farm City: The Education of an Urban Farmer
The Essential Urban Farmer
Hidden Gardens of Paris: A Guide to the Parks, Squares, and Woodlands of the City of Light