EBT At Your Local Farmers Market: Getting Organically Grown Foods To Those In Need

EBT, or Electronic Benefit Transfer, is a means for people who are receiving government financial assistance to buy basic necessities.  These government-issued food credits are sometimes referred to as Food Stamps.  While EBT is widely accepted at supermarkets, families relying on EBT have not been able to buy local, sustainably grown food at farmers markets, since the markets have had no way to accept them.  That is beginning to change.
Nestled in West Marin, a region thriving with small farms, pasture-based cattle ranchers and artisanal food producers, lies the historic town of Point Reyes Station in California.  The area has become a destination for foodies as concerned with the origin of their food as they are its taste.  It is no surprise then that the Point Reyes Station farmers market has made an endeavor to make organic, local, sustainably raised foods accessible to all members of its community by accepting EBT at its produce stands.
At the Point Reyes Station farmers market, an EBT card holder can go to the information booth where a volunteer will swipe their card and exchange their credits for wooden tokens which show a dollar amount and the words "Point Reyes Farmers Market."  These tokens can only be used at this particular farmers market and only with vendors who sell food.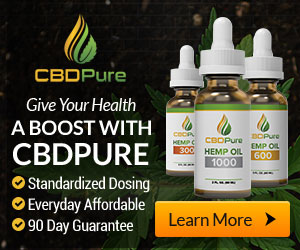 At the end of the day the vendor turns these tokens into the farmers market council, and the final amount is put towards paying off their booth fee.  Through this program both farmer and consumer benefit as the consumer has access to local, healthy produce and the farmer essentially trades their goods in lieu of the money they would have spent for their spot at the market.
The program is run by the USDA's Food and Nutrition Service (FNS) in which any farmers market can apply to accept EBT at their stands.  Although the FNS website makes it seem like an easy process, Alden Adkins, volunteer at the Point Reyes Station farmers market EBT booth, admitted that it takes a little more.
Accountability is the name of the game as the person who accepts the EBT credits and hands out the appropriate dollar amount in farmers market tokens is responsible to ensure that the coins are only accepted at booths that sell food and that the correct credits are allocated.  The farmers market council assumes this liability.

Despite the bureaucratic complexities, the program opens a whole new market for both consumer and producer.  Those who could not previously afford local, organic food now have access to sustainably produced foods as well as the wealth of information their local farmer can offer about the foods they are consuming.  An additional benefit is that the money spent through EBT coins stays within the community, strengthening the local economy and foodshed. All around, this is a good step toward democratizing sustainable, local and organically grown foods.